Posted on June 30 2014
On Friday June 27, 2014 at 9pm, The Arigbon Charity Foundation teamed up with Dave's Killer Bread, and Wavy Boy Clothing to deliver over 120 meals to hungry Oregonians roaming the downtown streets.
(Flyer for the #HOPE4THEHUNGRY event.)
Dave's Killer Bread provided the bread to insure a tasty meal, and Wavy Boy Clothing added beverages to complete the meal. Each "sack lunch" included: a sandwich w/ ham or turkey (deli style), cheese, chips, cookies, and beverage.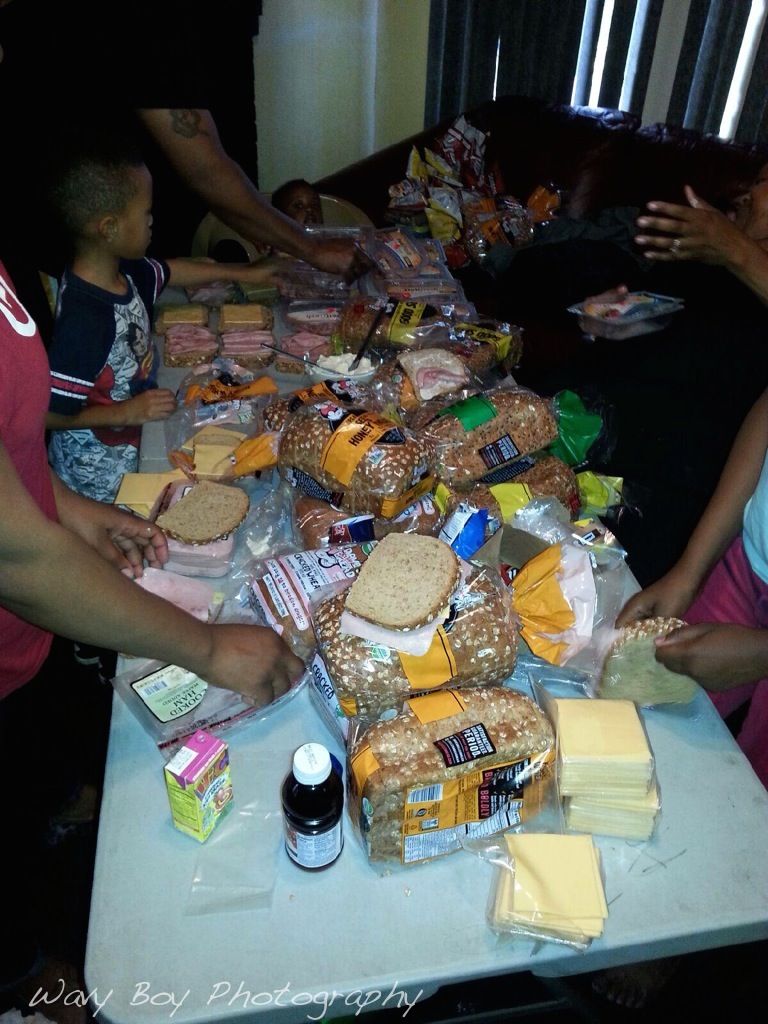 (The Arigbon Charity Foundation works to prepare meals.)
As soon as the event started people began pouring in from all different directions. After reading our shirts which read "HOPE 4THE HUNGRY" most of the community knew what our mission was. This meal was the perfect opportunity to engage and make new friends in a community that appreciates hope.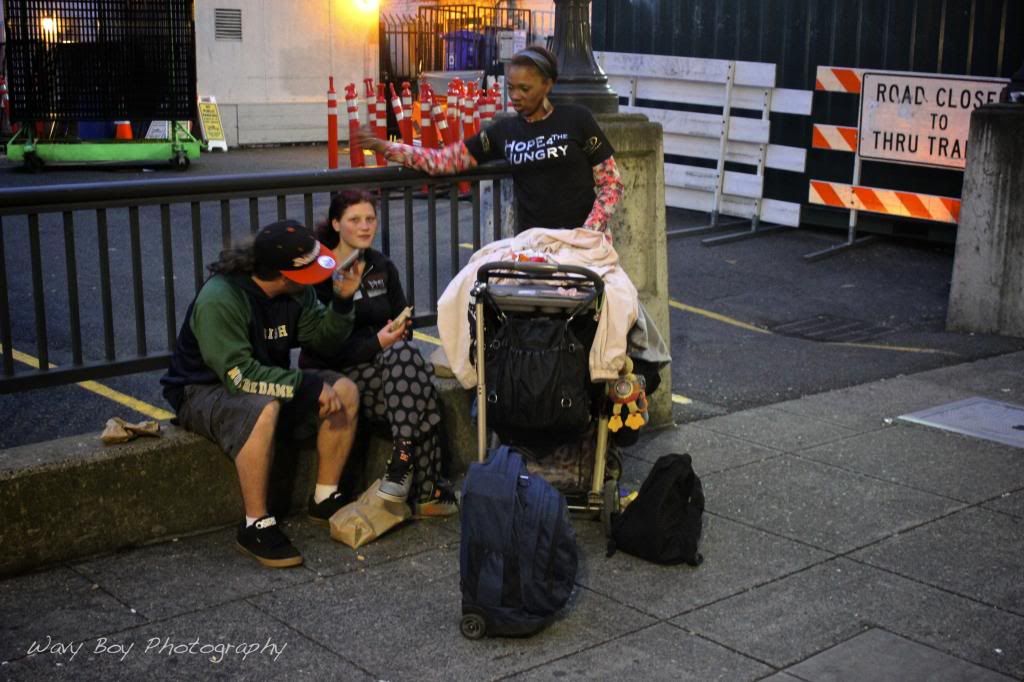 (Making new friends over dinner.)
Although we started at the Skidmore Fountain, once everyone was fed in the area, we decided to pass out meals in surrounding areas. The next location we moved to, was in front of The Portland Rescue Mission. Once word spread of our arrival, people met us with smiles, and enjoyed a delicious meal.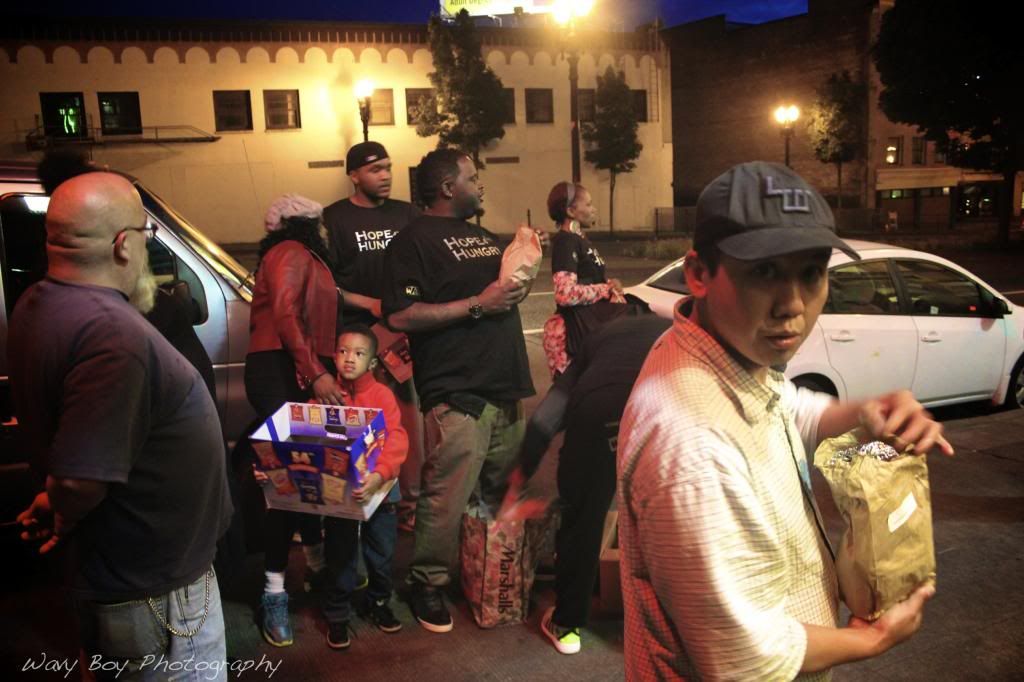 (In front of the Portland Rescue Mission.)
Although the flyers read, "Skidmore Fountain" people were able to find us in the surrounding areas. The community appreciated a meal at 9pm, because local missions serve their last meal at 7pm. The Arigbon Charity Foundation knew a late night snack was exactly what this community needed!
(A late night snack dispersed in the community.)
We understood that some people weren't able to make it to where we were, so we came to them.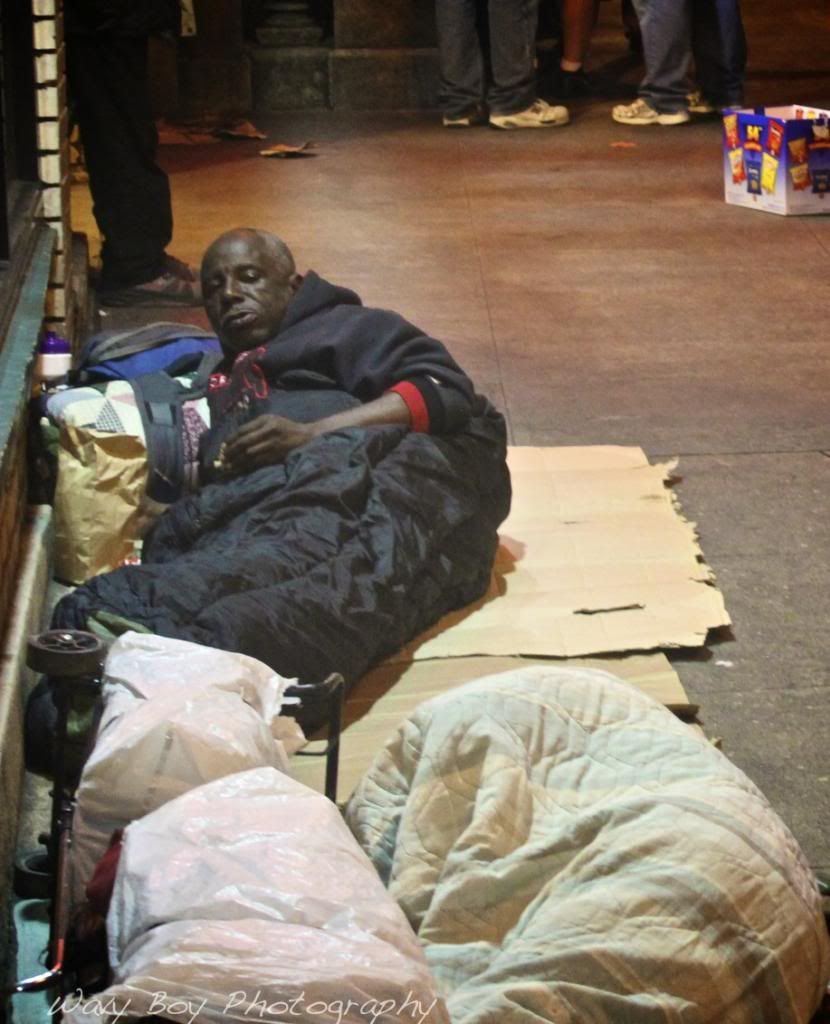 (Delivering meals to the community.)
The Arigbon Charity Foundation wants to give a special thanks to everyone who helped to make this movement possible. Rather you helped to fund, feed, or serve, The Arigbon Charity appreciates your time and every ounce of effort you've invested into our organization.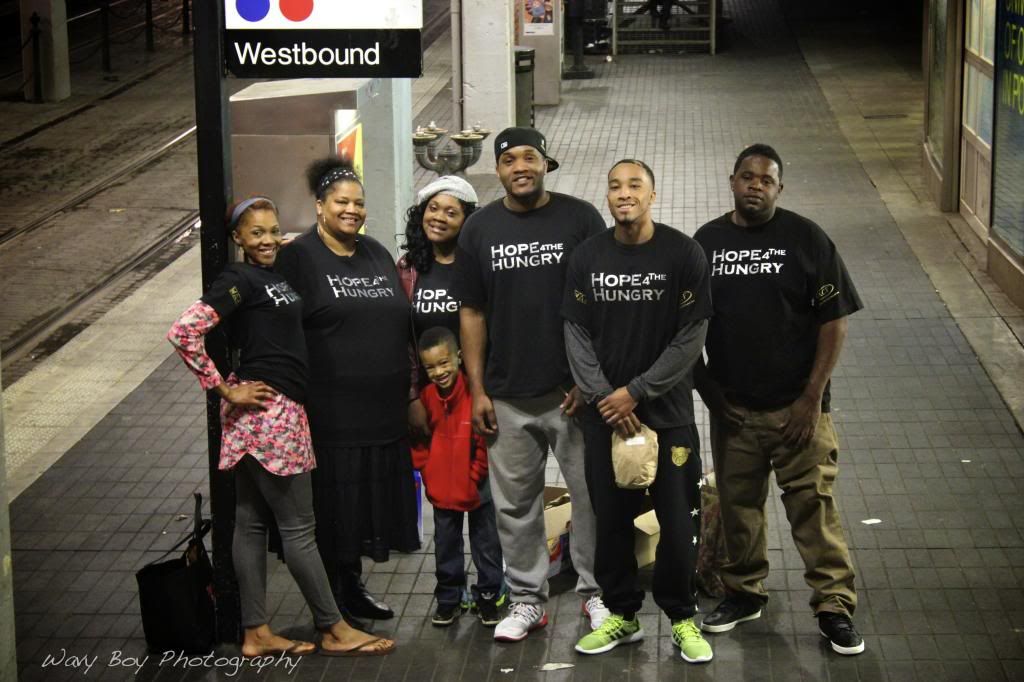 (Servers for the 2nd #HOPE4THEHUNGRY event.)